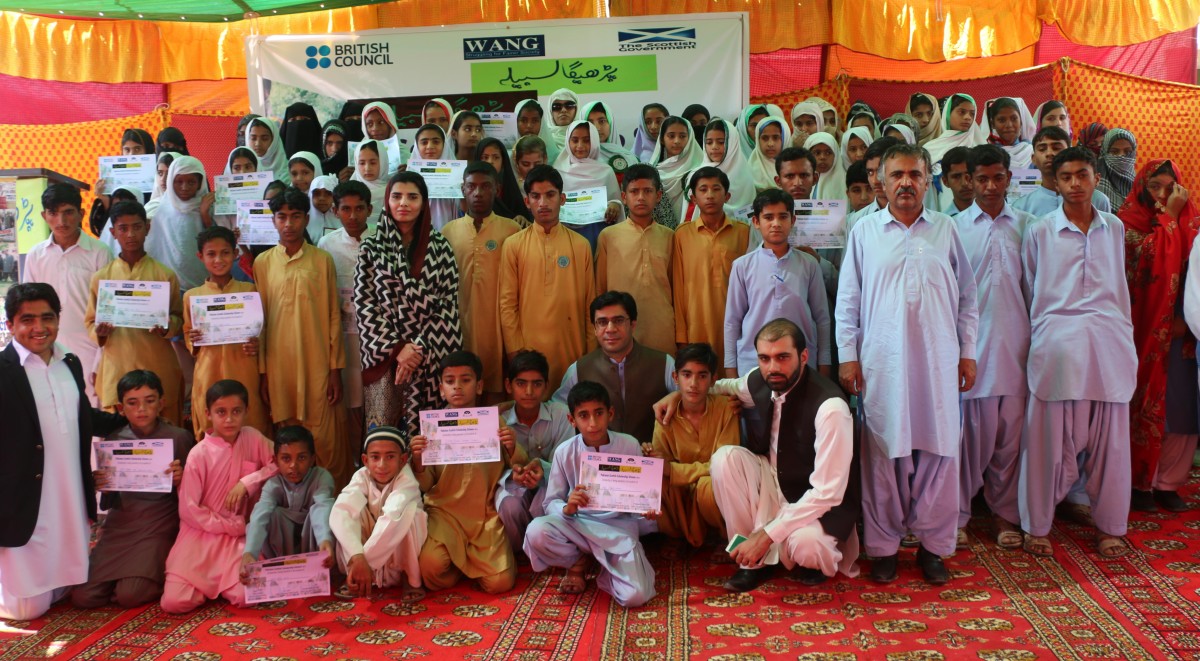 Pakistan Scottish scholarship Scheme launched specifically in order to create opportunities for school children to be able to pursue higher education the scheme has been initiated in response to the identified need of school children in the country who are deprived of the resources and opportunities to pursue and continue their education and as a consequence to enable them to contribute positively to their community and society.
Pakistan Scottish Scholarship Scheme 2016.WANG [ Struggling for a Fairer Society ] With the support of British Council-Pakistan and The Scottish Government has awarded scholarship to the selected deserveing 100 students of Lasbela under Pakistan Scottish Scholarship Scheme for School Children 2016. The Award Distribution cermony held at Bela Lasbela Balochistan attended by Selected students,their parents,teachers,community noteables,district adminstation and representaivs of Education Department.
Posted by WANG [ Struggling for a Fairer Society ] on Thursday, 25 February 2016
Helping the program to reach out to the underprivileged & deserving children of Balochistan's Lasbela District, British Council with the partnership of WANG took the Pakistan-Scottish scholarship scheme to the schools kids of Lasbela. It's WANG's second's year in partnership with Scottish Government through British Council Pakistan implementing the initiative in the villages of Lasbela. Last year scheme helped (40) students including (18) boys and( 22) girls from 10 different Schools of Lasbela District. This year Scottish scholarship program 2015-16 extended to (104) selected students including (62) girls and (42) boys from 27 different government schools of Lasbela District.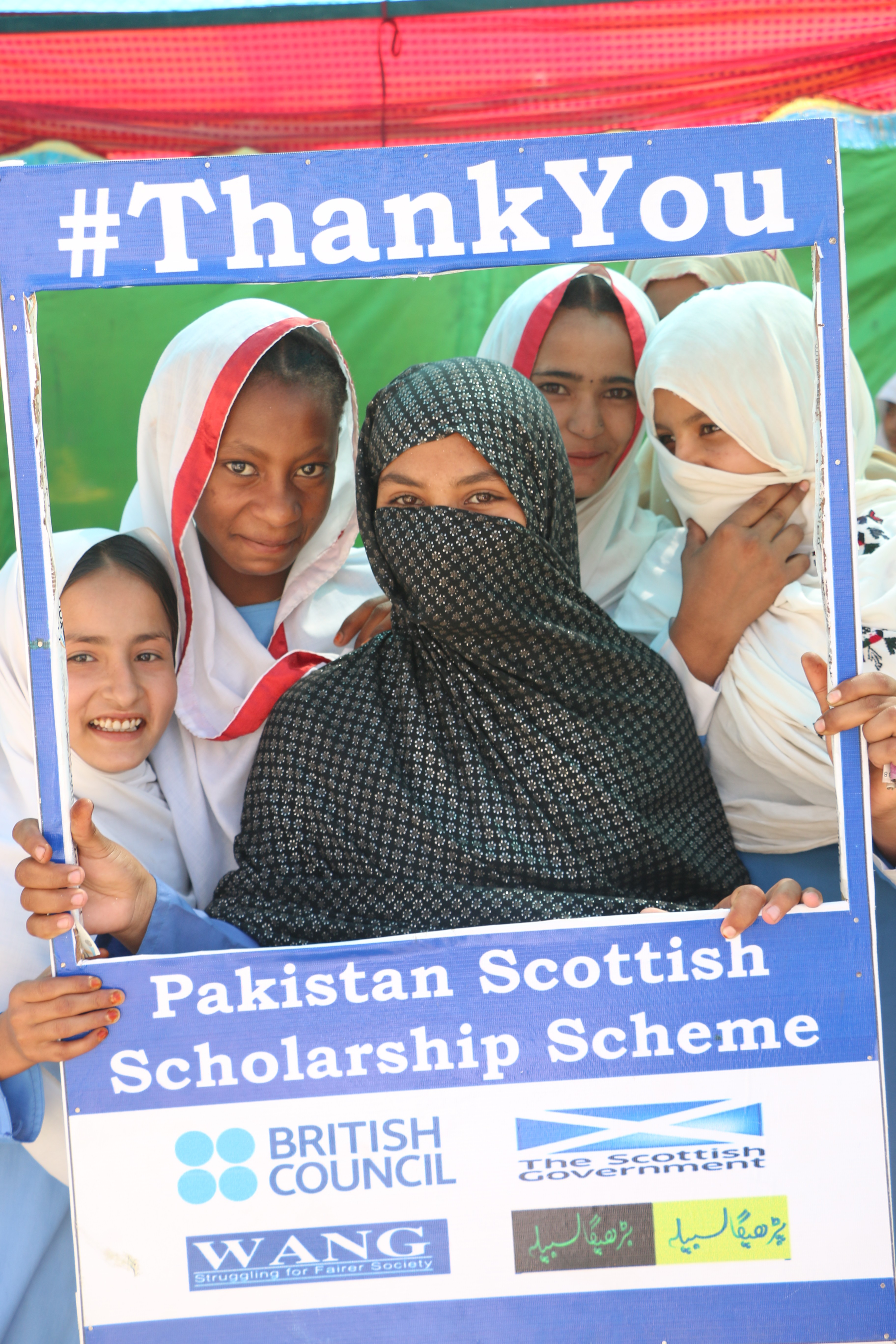 The program is being highly appreciated by the community members. Presence of motivated parents, teachers and encouraging support from district administration, education department and civil societies proves how much it's important to help the deserving kids to full fill their dreams.
At WANG we are planning to extend the on going program by inviting other sponsors, donors to join the initiatives and to encourage the dreamers of Balochistan.
More Pictures can be seen here