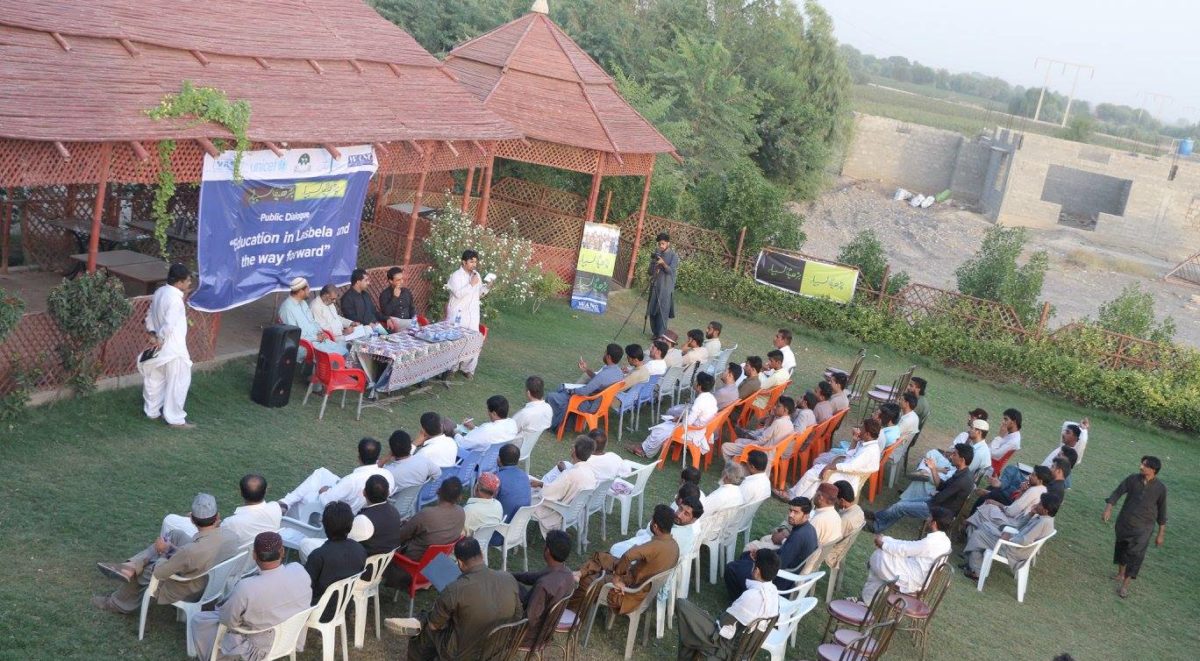 WANG's commitment to creating a society where young people are aware of their rights and responsibilities. We have been creating different opportunities to bring young people and local policymakers or influential together to talk, learn and reflect.
A series of public dialogues are being organized in Lasbela district. Over the past few public dialogues, we have witnessed great conversations happening where energy and experience meet at one place.  At present, most of these dialogues focus on education-related challenges under our movement of #ParhegaLasbela Barhega Lasbela.
Over past few years, our dialogues have created a kind of atmosphere where the new debates take place and community start talking about education-related challenges. These conversations play an important role as the become reason of public voice on certain issues and everyone starts talking about it.
Over latest event held at Bela on 28th of September under the theme of "Education in Lasbela and the way Forward". The event was a joint effort of our local partners including NRSP, Alif Ailan, UNICEF and District Education department. The event brought hundreds of participants together at one place.

This was one of the series's most powerful dialogue as we had the guest from Lasbela University including The Honorable Vice Chancellor Dr.Dost Mohammad Baloch and other top representatives of the university including Dr.Jalal Faiz from the faculty of education as panelist talking about Lasbela University's vision to contribute Balochistan in general and Lasbela in particular.
Our other panelists were representatives of local administration and education department including Mr. Tariq Mengal -ADC Lasbela Mr. Younus Sanjrani – AC Bela, Mr. Haji Naveed DDO Education Lasbela and Abdul Aziz Roonjah Headmaster of Boys High School Notani.
The pattern of public dialogue followed around approach wherein first-round panelists
were given 6 to 8 minutes to share their views on the topic from their perspective.
Honorable speakers shaded light on the following topics,
1 – Role of state and it's institutions in ensuring education for everyone.
2 – Changing time and capacity building of teachers
3 – Challenges to education department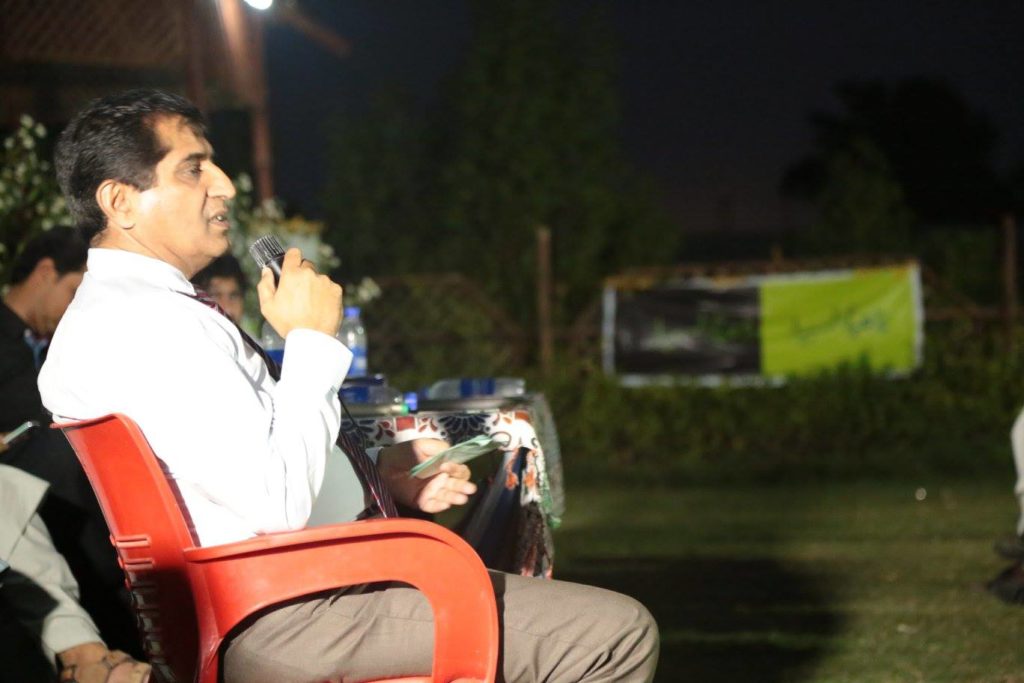 After interesting background review Vice Chancellor, Dr.Dost Mohammad Baloch summarized the over-all discussion and gave his valuable input on all the shared points. After the first round, the floor was opened for the Q&A. Which brought so many questions from sitting young audiences who have been patiently listening to the speakers.
The speakers stressed that young people should play the more active role not just in highlighting education-related issues but should also come front to give solutions and become part solutions. The dialogue concluded with the demand of increasing community teacher and education department communication and engagement for ensuring a better quality of education.