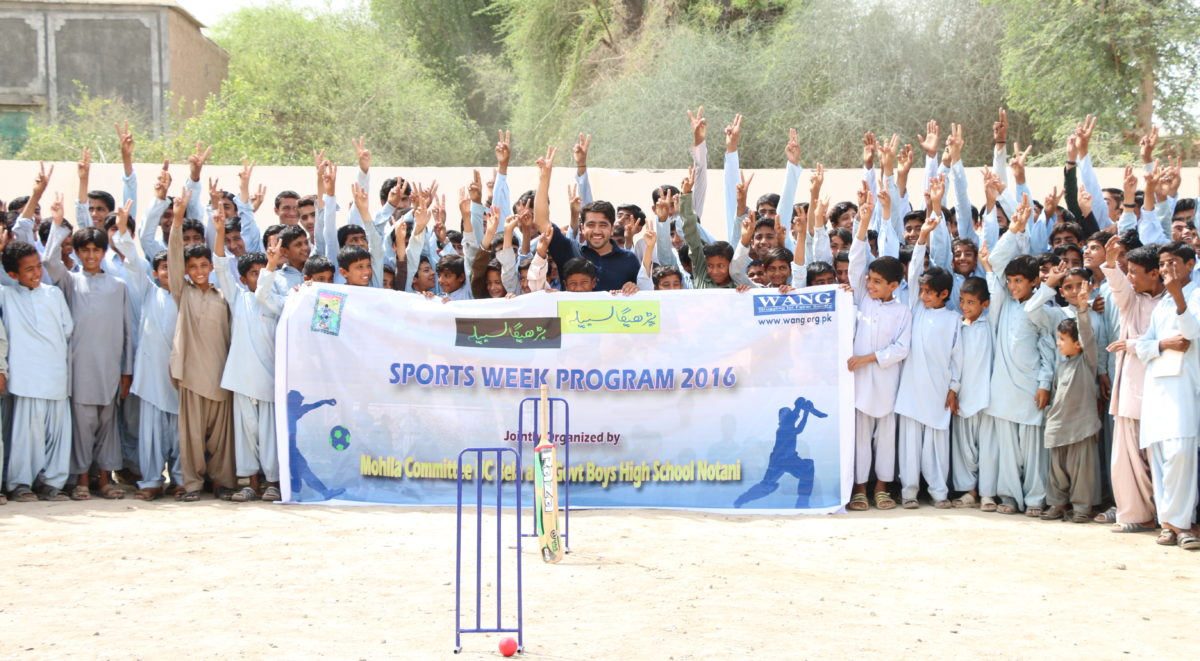 Sport has a unique power to attract, mobilize and inspire. By its very nature, sport is about participation. It is about inclusion and citizenship. It stands for human values such as respect for the opponent, acceptance of binding rules, teamwork and fairness.
WANG considers sports as one of the most powerful tools to engage communities as better responsible citizens. Through our variety of ventures under sports for the development program WANG has been successful to engage youth in particular in different campaigns and movements.
Sport plays a significant role as a promoter of social integration and economic development in different geographical, cultural and political contexts. Sport is a powerful tool to strengthen social ties and networks, and to promote ideals of peace, fraternity, solidarity, non-violence, tolerance and justice. According to the Sport for Development and Peace International Working Group, sport is seen to have the most benefits in:
Individual development
Health promotion and disease prevention
Promotion of gender equality
Social integration and the development of social capital
Peace building and conflict prevention/resolution
Post-disaster/trauma relief and normalisation of life
Economic development
Communication and social mobilisation.
From a development perspective, the focus is always on mass sport and not elite sport. Sport is used to reach out to those most in need including refugees, child soldiers, victims of conflict and natural catastrophes, the impoverished, persons with disabilities, victims of racism, stigmatization and discrimination, persons living with HIV/AIDS, malaria and other diseases.