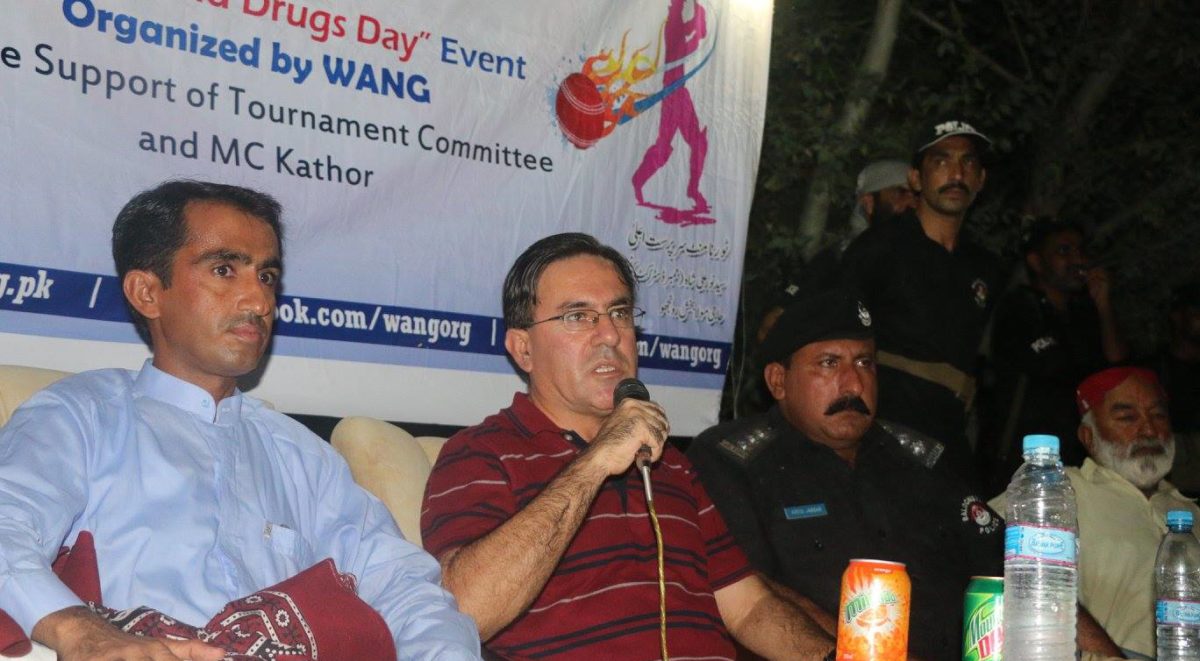 "On this International Day Against Drug Abuse and Illicit Trafficking, I call on countries and communities to continue to improve the lives of everyone blighted by drug abuse by integrating security and public safety with a heightened focus on health, human rights, and sustainable development." — UN Secretary-General, Ban Ki-moon
By resolution 42/112 of 7 December 1987, the General Assembly decided to observe 26 June as the International Day against Drug Abuse and Illicit Trafficking as an expression of its determination to strengthen action and cooperation to achieve the goal of an international society free of drug abuse. This resolution recommended further action with regard to the report and conclusions of the 1987 International Conference on Drug Abuse and Illicit Trafficking.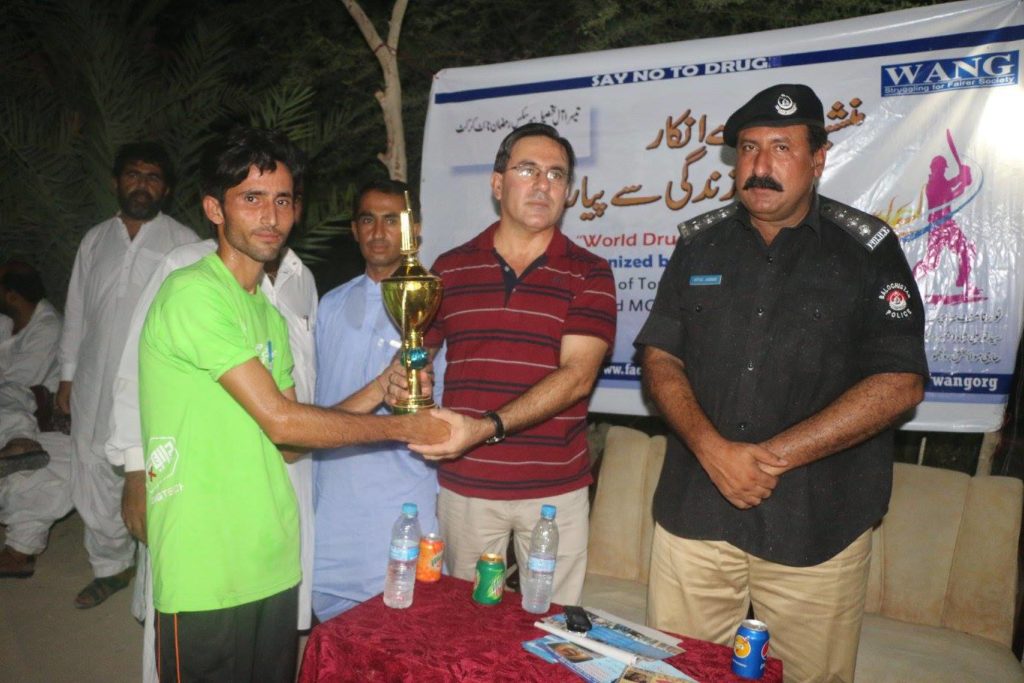 This year's theme is "Listen First" as to provide opportunities to young people express and speak out, following the theme  this day WANG celebrated the occasion  with a night cricket match at Kathor Bela, which was attended by hundreds of young people from surrounding villages of Kathors, Special screenings of Anti-drug messages held during the match.
 Talking to audience district police officer Zia Mandokhail appreciated WANG's role in raising voice against drug abuse. Speaking at post-match award ceremony speaker  hight lighted the role of police and media in preventing drug abuse,  
DPO ensured that with community participation police can get rid of Gutka and other drugs which have become the curse for the youth of Lasbela, sSpeaker also encouraged young people to engage their peer into positive and healthy activities to get rid of drug usage.
Mr. Khalil Roonjah director programs WANG shared organization's struggle against drug abuse and motivated youth through his experience of working in communities and how can young people a positive role as the changemaker. 
Khalil also expressed his gratitude towards district administration for their support in the cause.