Mohammad Hassan is serving as JV Teacher as one of our DOSTI Program partner school at Government Boys Primary School Aamri wang at Tehsil Bela of District Lasbela.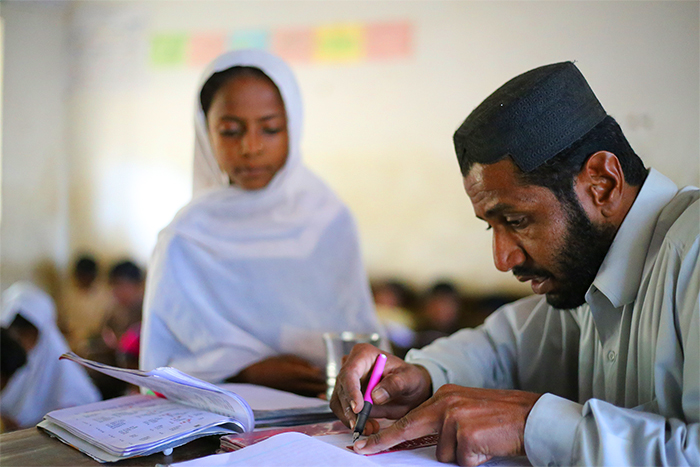 Hassan was part of our 3 days training conducted by DOSTI facilitator at Bela in last week of November 2016. The Training brought 16 teachers from 8 DOSTI partners school including 6 female and 10 male. After successful training sports kits were distributed among schools to run DOSTI activities in their respective schools.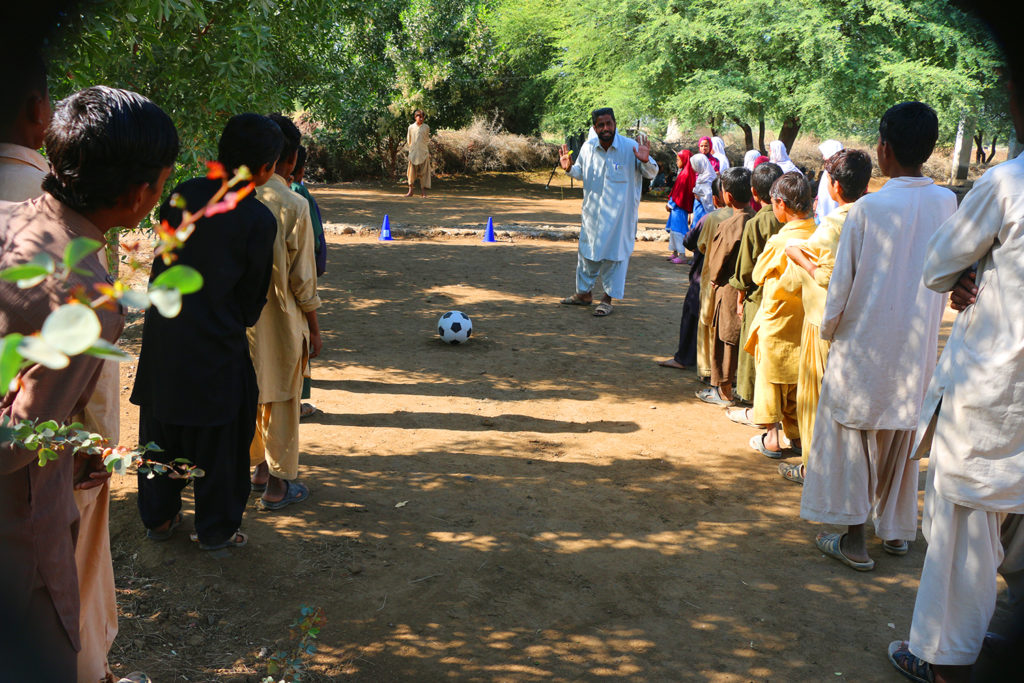 Hassan has been one of the very excited teacher to take back the learning from the training to his school. Sharing his experience of the program implementation in his school, Hassan has so much to tell how this program is creating an inspiration and excitement among his students.
"Attendance level has increased and dropped out has stopped because this program has attraction" Hassan shared with glowing eyes.
It's an agricultural area and mostly parents are farmers and they are may be not that much interested in pushing their kids to go to school but once kids get excited about schools, parents don't stop them from learning, this is how it's working.
The area has only boys school but with the support of local officials and community members we kind of made it gender-free school, so we have both girls and boys in the same class and DOSTI has attracted more young girls to join the school.
Seeing the number of increasing enrollments, Hassan has also requested the department to provide the an-other teacher to this school.
"I believe sports have this unique power of joy and energy to attract kids and it helps us to teach them and create an atmosphere of learning and competition among them," Hassan said with satisfaction.
"DOSTI is an initiative of British Council and WANG is implementing it in district Lasbela with 8 partner schools, DOSTI uses sports as tool to engage kids and help them to remain in schools"